Whether it is a new puppy not yet housebroken or a glass of wine tipped over at the wrong moment, life is full of frequent spills. The savvy homeowner should know how to handle these stains whether they mar the floor or the couch, and be ready to act upon them at a moment's notice because the quicker a stain is removed, the more effective that stain removal will be.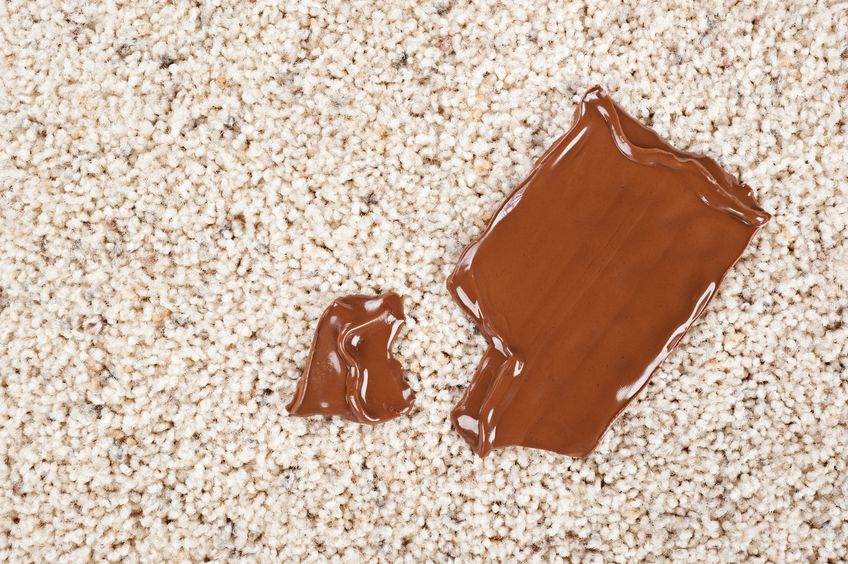 Are you ready for the sofa cleaning test? How do you think the following would need to be removed?
Wine, beer or perhaps pet accidents?
The delightful answer is that they can all be removed with a mixture of water, vinegar, and sometimes a bit of dishwashing soap. Blot the spot of carpeting or upholstery with a white cloth or paper towel gently soaked in a solution of cold water and vinegar. Vinegar will go to action against the stain, and the cold water will prevent it from sticking to the carpet fibers or upholstery. Time is of the essence because the sooner the solution has a chance to go to work on the stain, the less time it has to stick and not come off.
For beer odor removal and pet stain and odor removal the vinegar does an excellent job removing the odors. It neutralizes them and prevents them from lingering. This is especially important when house breaking a new puppy because dogs are attracted to the ammonia scent in their own urine, and will sniff for it when they are ready to go to the bathroom again.
Red wines can also be counteracted by pouring them with white wine, but do not expect red wine to counteract against white wines. If it has dried into the carpeting, however, it will need to be mixed with baking soda or removed with a commercial stain remover.
Blood Stains
While nobody ever wants to be hurt, cuts and injuries happen. Even a nosebleed can cause blood to drip onto the carpet and while carpet cleaning may be the last thing on anyone's mind during an emergency, it should not cause concerns.
To remove blood from carpet or upholstery, you will need either a strong commercial cleaning product suited for blood or a solution comprised of liquid dish detergent and cold water. Spray it onto the area and firmly press a white cloth or paper towel into the stain, rinse with water and repeat until it is gone. This can be a long process and if it does not work it may be necessary to have a professional stain removal company finish the job. You can contact us at Carpet Cleaning Culver City for more information.